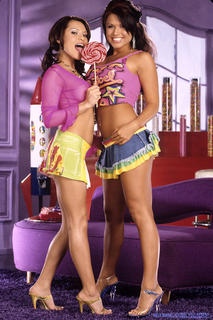 Fellas,
To kickoff this season, I thought that instead of spewing sarcasm and taking pot shots, it'd be nice to try and start off on the right foot by making friends with fans from all across the country. So, I headed to the ESPN.COM NFL message boards with an open mind and open arms to make some new pals. Keeping with the friendly theme, I decided to go by the pen name of "Chat Bastard". Here's a sampling of what happened.........
McGahee
posted by: garybuffalohead
Is McGahee hurt? I just heard he limped off the field. Anyone know the extent of the injury or shake-up?
reply by Chat Bastard
Yeah, rumor has it that he's sidelined with a strained fallopian tube and a torn ACL.
I think he may also have a case of the shingles and a touch of smallpox but he's gonna be fine. Go have some more wings and play with your Marv Levy bobblehead.
Cardinals rule!
posted by: cardsfan42
The Arizona Cardinals is by far the best team in the AFC West. The Cardinals will win the AFC west with a 10-6 record.
reply by Chat Bastard
Hey Cardsfan42, you is by far the most literate Cardinals fan I've ever met. I'd like to thank you for sharing your ability to see the future with us because, you see (no pun intended) I, too am a seer. My visions tell me that at the end of this season your Cardinals will have a 6-10 record and your mother will have caught you wacking off to Ally McBeal reruns in her basement.
This team has character
posted by: hoopster atl
I'm liking what I see from this Falcons squad. I see a team that has a street fighters mentality. This team is tough and mean as hell. I see this team playing in Detroit come next February.
Just don't forget y'all snow boots.....
reply by Chat Bastard
You know what's mean as hell? Giving a girl herpes and using a fake name. Don't forget y'alls rubbers…..
Ravens training camp question
posted by: Zoe 31
Has anyone been to a training camp session this year? I'm looking to go this week and don't know what to expect...do I have to get there at the crack of dawn or what? Do the players sign autographs after practice? Can anyone offer any info? THX!
reply by Chat Bastard
Zoe, you need to get there REAL early. The Raven players are released from their shackles at 4:00am and then practice inside the prison yard until about noon. Then, there is a 15-minute period where you can get autographs and sign up for conjugal visits. Hope to see you there!
Tailgating
posted by: DeZielsi
I have never been to a Carolina game and am going with a group of people to a couple games this year. Where is the best parking spots to tailgate and are the lots open to anyone? Can you grill in these locations? Thanks to anyone who has any info. on this.
reply by Chat Bastard
DeZielsi, the best spots are in Lot C. Look for rainbow flags and shirtless men. You can grill there but there's usually not much of that going on. You'll mainly find a lot of guys drinking fruit smoothies and rollerdancing. Get ready for some F-U-N!
Cedric Benson signs with the Bears
posted by: alir6
Cedric Benson will be signed and in camp by Friday according to reliable sources!!
reply by Chat Bastard
Alir6, I'm gonna tell you this for the last tim…., Your mailman and your pet hamster Spazmo do NOT qualify as "reliable sources".
Dear ESPN…
posted by: bengalsfan86
Dear ESPN, your 1500 character limit is bull, please take it off of these boards so that we can have some discussions that aren't limited to 1500 characters per post.
reply by Chat Bastard
bengalsfan86, if you'll remember correctly, we enacted the 1,500 character limit after your 29,000-word post describing why you would like to have a sex change and bear Carson Palmer's children. Please do as we encouraged last week and go seek help.
Browns looking??…
posted by: MonroeGuy
Anybody hear of the Browns going after any FA still out there? Just curious because I have this terrible team in a madden league and im hoping to god they pick somebody up soon! Lol
reply by Chat Bastard
I hear that the Browns are looking to move to Baltimore. Wait, they already did, didn't they?
QB situation
posted by: KillerCowboys01
Bledsoe didn't look that good VS the cardinals this friday. BUT it's only a preseason game and bledsoe has more to prove this year than ever since his awful performance in Buffalo. All cowboy fans should expect an impressive improvement in Bledsoe this year since this is his year to shine with a great running back behind him and plenty of reliable wide recievers, and a top 10 Defense this year.
Reply by Chat Bastard
Hey KC01, I believe that Julius Jones will conjure-up memories of Tony Dorsett, Marcus Spears will conjure-up memories of Ed 'Too Tall' Jones, and that Drew Bledsoe will remind all Cowboy fans that you're still at least a competent quarterback away from returning to the playoffs. BTW, "his year to shine"??? What are you, a homosexual?
I influenced Rice to come here!
posted by: bjeviton25
I live in Seattle and last year I saw Rice at the Fox Sports Grill when he was a Seahawk. I went up to him (after a few beers) and told him that he crushed my dreams as a young Bronco fan in that 55-10 Super Bowl thrashing. He laughed, and when I told him in all honesty I wish he could have played for the Broncos, he gave me a wink and raised his glass to mine. Six months later-pow. Coincidence, I think not. The only question is, what cha got left Jerry?
reply by Chat Bastard
That's funny, I saw Rice at the Fox Sports Grill when he was a Seahawk, too. I went up to him (also after a few beers) and told him that I had a crush on him and often dreamt of him as a younger man. He laughed, and when I told him in all honesty I wish he could play with my weiner, he gave me a wink and said he already had plans to play with bjeviton25's weiner later that evening. Coincidence? I think not.
Joe Harrington NOT Joey
posted by: C oomzyfod
Is it just me or is it kind of weird that everyone, including himself, refers to Mr. Harrington as "Joey," instead of "Joe?" I mean Montana wasn't Joey Montana, Nameth never EVER would refer to himself as Joey, So why does "Joey," this City, and this State insist on calling him Joey? To me it just shows he's not a meat and potato's kinda guy. Pu-ssy.
reply by Chat Bastard
You're right, 'Joey' is a pussy name. Not a tough, manly name like Oomzyfod.
I saw Steve McKinney at the movie theater!!
posted by Captain Oi
I didn't say anything, because I really wasn't sure if that was him or not, but I'm pretty sure that it was!!!
reply by Chat Bastard
Oh my God, like, did you almost just like, die, when you saw him?!
Fag.
WHO IS UP???
posted by: basers
bout an hour left till kickoff....who is up and who is gonna watch it???? YOU ALREADY KNOW ILL BE UP. Got my reggie jersey on right now. COLTS IN 06 baby
reply by Chat Bastard
I'm up. Got my Marvin Harrison jersey on, my Edge dreadlocks wig on, and my Peyton Manning pink Brazilian-cut panties wedged tightly up my ass. Who's ready to party?!
Fred Taylor predictions
posted by: boschePG
Anyone? Will the knee hold up or will he bounce back?
reply by Chat Bastard
I predict that he will have his lower left leg severed by an ax-wielding punter.
Favre's Addiction
posted by: MARKBRECHTL
I know Favre used to be addicted to Vicodin, or hydrocodone. What do you guys think he takes for pain? Once a vicodin addict, always an addict, its like alcohol, the addiction will stay with you for the rest of your life. Im just curious at to how Favre treats pain. I know he must take something, hes a QB in the NFL, and with the hits they take, they are pretty much in pain the entire season. It has to be something other than aspirin or Tylenol, as these just wont cut it. What do you guys think?
reply by Chat Bastard
I'd love to answer your question MARKBRECHTL, but I am soooo high on vicodin & Southern Comfort right now that I can't even see straight. As a matter of fact, I'm so f'd up that I can't even feel the computer keys. As a matter of fact, my dog is actually typing this reply for me. Sincerely, Brett Favre.
Want to verify my tickets are not frauds
posted by: ShmoeTheHo
If possible, could someone either describe what a season ticket to game 4 (eagles) looks like or perhaps post a picture. I'm not sure if these boards can handle attachments but if someone could email a scan to shmoetheho@gmail.com that'd be great.
Thanks guys, I hope I didnt get ripped off.
reply by Chat Bastard
Shmoe, I think I can help. Valid Eagles season tickets are shaped like shamrocks, are mostly pink in color with scattered blue polka dots, and have a watermark of Richard Nixon riding atop a unicorn.
Dolphins new cheerleader……..
posted by: itachi kage
I know you guys have seen the dolphins making the squad cheerleader thing on nfl network. who is that fine curvy sexy latina girl? i think her name is jeanne? what's the last name?
she's a rookie and their stupid site doesn't say her name. anybody know/remember?
reply by Chat Bastard
What are you, some kind of stalker? You leave Jeanne alone! And don't you even think of calling her on her cell (616-589-9771) or going to her house at 5682 Sandstone Ln.
Freak.
Viking fans across America-
posted by: UpstateNYViking
Lots of good Viking fans on this message board. And there are Viking fans all over the country. So, where does everybody hail from? I'm really interested to see how many states we have posters from.
Me first. UpstateNYViking is from New York. Duh!
Let's hear from everybody.
reply by Chat Bastard
I'm from Candyland. Wanna lollipop?
Superbowl probabilities
posted by: DocSpike
If you assume the Pats have a 70% chance of winning the division and a 20% chance of making the playoffs as a wild card . . . and if you assume they have a 60% chance of winning each post season game . . . . . then they have a 17.6% chance of winning the Superbowl.
Of course, those are very optimistic assumptions.
If you assume the Pats have a 60% chance of winning the Division and a 20% chance of a wildcard slot . . . and if you assume they have a 55% chance of winning each post season game . . . . . then they have an 11.8% chance of winning the Superbowl.
Give me your assumptions and I'll make the probability calculations.
reply by Chat Bastard
What if I assume you have a 40% chance of landing a date, a 20% chance of landing a date with a woman, and a 5% chance of cashing-in enough Chuck E. Cheese tokens to impress her while on the date?……Then, what would be your chances of ever getting laid?
SaintsBadBoy
posted by Saintsfan264
Does Saintsbayboy still post on the Saints board? ummmm, i wonder where he is....maybe i'll check the Rams board out or should i say the Lambs board since thats what he likes to call them.
reply by Chat Bastard
SaintsBadBoy asked me to tell you to please stop leaving phone messages for him. He appreciates all the good times you shared together, and although he did enjoy the bundt cake & smiley face cookies you sent him, it's over. He's moved on and so should you. Take care, have a good life, Go Saints.
Jay Fiedler Deserves The Starting Job!!!
posted by: JayFiedler9QB
98 YD DRIVE WHILE PENNYBOY WAS SITTING ON THE SIDELINE!!!!! WHAT ELSE DOES HE NEED TO PROOVE??? HE IS THE BEST QB IN THE AFC EAST AND DESERVES TO BE THE STARTER ON THE JETS!!!!! JAY FIEDLER WILL WIN THE JETS THE SUPERBOWL!!! TRUST ME!!!! WE WANT JAY WE WANT JAY WE WANT JAY WE WANT JAY!!!!
reply by Chat Bastard
"
JAY FIEDLER WILL WIN THE JETS THE SUPERBOWL!!!"
I feel compelled to tell you that those eight words are enough, by law, to have you committed to a state mental hospital for the rest of your life.
Plaxico
posted by Bbradpitt
Looks big and strong, Eli placed the ball in the right spot!!
reply by Chat Bastard
Your pen name is BbradPitt and you just wrote about one man putting a ball in the right spot to another man who "Looks big and strong". You sir, have officially run out of hetero street cred.
Could ya tell me how Sapp looks so far?
posted by: PreferNFL
Please tell me as I am a big fan from Florida!
reply by Chat Bastard
He looks fat and smelly. Not as fat as your momma, and not as smelly as your sister. But still, fat and smelly.
McNabb looks tired
posted by OldFashionedGuy
I don't watch the Eagles that much but it seems Mcnabb is running out of stamina. Is he always like that?
reply by Chat Bastard
He's not always like that. Just in the preseason and during two-minute drills at the end of Superbowls.
Wow, what a start!!!
posted by: n stradamus
Anyone watching the whoopin we're putting on the eagles? 2 minutes into the game, we got 14 points and our offense hasn't even touched the ball.(willie williams 12 yard int return, colclough 66 yard punt return).
btw, hines won't play tonight, but he's there. hopefully he has his contract by the end of the week.
talk about a reason for optimism. What a start!
reply by Chat Bastard
Hey n stradamus, shouldn't you have known this was going to happen?
Schedule
posted by: 49er for life
September 11 vs St. Louis
September 18 @ Philadelphia
September 25 vs Dallas
October 2 @ Arizona
October 9 vs Indianapolis
October 16 BYE
October 23 @ Washington
October 30 vs Tampa Bay
November 6 vs NY Giants
November 13 @ Chicago
November 20 vs Seattle
November 27 @ Tennessee
December 4 vs Arizona
December 11 @ Seattle
December 18 @ Jacksonville
December 24 @ St. Louis
January 1 vs Houston
After the bye week, the schedule softens up a bit. What do you guys think are the winable games, and overall record?
reply by Chat Bastard
I think they actually have a shot to win a lot of games this year. Maybe not the ones before the bye week and probably not the ones after the bye week, but other than that, the rest are fairly winnable, I'd say.
Life-long Seahawks fan here
posted by: Huff
Grew up in St. Louis, had lived in the KC area from '91 to '03 and have lived in Tulsa for the last 2+ years.
Saturday at an antique shop just south of Tulsa my brother spotted a Steve Largent signed football.
Rather than question its' authenticity or anything, I just trusted it and bought it.
I mean extremely likely there'd be a signed ball down here with him residing in Oklahoma.
reply by Chat Bastard
I happen to know that Largent always signs his balls with "Best of Luck, now leave me the fuck alone, Steve Largent". If that's on your football, then you've got yourself a winner.
Tabu and IrishRam
posted by: Sideline Sally
Hey, if anybody knows how to get in touch with these 2 friends, please let me know. I really miss keeping in touch with all my other Ram friends from the old site they shut down.
Thanks for your help ya'll!!!
SLS
reply by Chat Bastard
Sideline Sally,
Tabu is currently living inside of a cave in Big Bone Lick National Park and IrishRam is renting a room above a Laundromat in downtown Waco, Texas. They are both still under doctors care and their rashes are nearly cleared-up. I will continue to keep you posted.
We don't need Adam Jones!!!!
Posted by: Bballer2949
His name isnt PAC-MAN its ADAM JONES!!! We dont need this guy, i told you we dont need him back in march and april!!! He is already causing Cancer in the locker room and he aint even in it!! His Teammeates hate him and i wished that we got Mike Williams but NO!! We went with the 5'9, 190LBS, gansta CB out of WV!!!!!!
reply by Chat Bastard
West Virginia has gangstas? I thought they only had redneck racists, like Tennessee?
Skins Uniforms
posted by: cp26invincible
Burgundy on burgundy, burgundy on white, white on burgundy, or white on white?
reply by Chat Bastard
Burgundy on white is very hard to get out. If it happens, try some club soda & then soak for at least an hour in warm water and detergent.
And finally, speaking of Burgundy.....
Tell the truth: How many of you have tasted your own…
posted by: ChargerLad
…spunk?
reply by Chat Bastard
You stay classy, San Diego.
The Matchups

(Thursday Night) Raiders at Patriots

(Saturday) South Carolina at Georgia

Texas at Ohio State

(Sunday) Bears at Redskins

Bengals at Browns

Broncos at Dolphins

Texans at Bills

Saints at Panthers

Jets at Chiefs

Seahawks at Jaguars

Bucs at Vikings

Titans at Steelers

Cardinals at Giants

Cowboys at Chargers

Packers at Lions

Rams at Niners

(Sunday Night) Colts at Ravens

(Monday Night) Eagles at Falcons